Freelance journalist, copywriter and publisher – providing informative, entertaining news articles and feature stories with high-quality images, creative copywriting, marketing plans and strategies, advertisements, media releases, promotional articles, quality website content, editing and digital publications.
Blog
THE HUMBLE ABODE
The evolution of the humble miners' cottage is a fascinating story about the way families adapted to their needs through the construction of their homes before and during the last century.  The simple, attractive architectural style that is more familiar and more defined than any other throughout rural Australia was not designed but one that evolved and is still evolving today. This extremely interesting story was published … Read more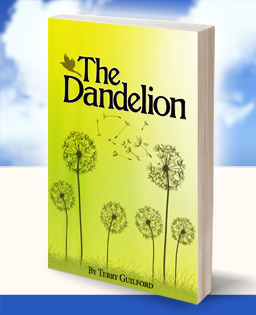 Over several months, I have had the good fortune to work with Terry Guilford assisting her with the editing of a manuscript and writing content for the cover of her first novel while my colleague, graphic designer Kahren Richardson designed the cover. Terry's book is a great read, one that is hard to put down and is now available on Amazon.
Synopsis
After discovering that her husband of 30 years … Read more
---
Wendy is a professional freelance journalist/photojournalist and editor with 15 years' experience in the media industry. She has provided quality news articles, feature stories, media releases, photography and editing for businesses, national and international magazines, a major Australian newspaper, country newspapers and a regional newspaper (including a five-year, two-page weekly column). She is also the former editor and publisher of Country to Coast Journal Gippsland Monthly newspaper. Her writing style is bold, succinct, well structured and easy to read. She is responsible, ethical, meets deadlines and delivers interesting, informative, thoroughly researched clean copy to specified requirements with high-quality images.
Wendy's creative copywriting skills combined with her media networks and her skills as a journalist enable her to provide an exceptional marketing service that leaves her clients completely free to tackle other tasks. As former editor and publisher of Country to Coast Journal, Wendy has an in-depth knowledge of print/digital media and commercial advertising and can assist you with all your advertising needs. She also provides high-quality images, media releases, promotional features, website content, speeches, blogs, social media content, digital reports and publications and arranges quality website design, construction and services.
Wendy has the skills and the expertise to produce digital books, reports and other digital or printed publications. This includes ghost writing, editing, formatting, construction and publishing.
Wendy's books, ebooks and other publications are published by BlackWattle Publishing, Australia.